Rockhold Memorial Group
Visit the website: www.rockholdmemorialgroup.org
The 45th reunion offered an opportunity for many of the members of our various athletic team members to get together and discuss those glory days that are amongst our fondest memories of High School. The most successful of those 1966 teams was Coach Beverly S. Rockhold's track team who enjoyed runaway team victories at the famous Lee Relays, District and Regional meets. We were very pleased to have former Lee Track co-captain and Naval Academy standout Dwight Denson, make the trip down, as many of us had not seen him in, well, decades. A couple of our class members, Bill Askey and Clem Hausmann are very involved in a project paying long overdue tribute to what most people believe to be one of the greatest track coaches to ever coach track in Texas, if not the entire United States, and had the credentials to prove it. It was 5 years ago at the 40th when Clem and Bill discussed their life's experiences and how much of a positive influence "Coach Rock" had on their lives and how much they regretted that last visit before he passed so young in 1979. It was then that they decided to find his final resting spot to pay their respects and maybe do a small reunion of former "thin clads" as they were called in the day. Finding the grave of Coach Rock was no easy task, but very doable and before anything else could be put together, a certain hurricane named Ike interrupted their plans.
Fast forward 5 years, and through contact maintained with 1965 class members Dave Dudley and Bobby Moore, Clem found out about the class of 60 putting together a tribute for Rock in February of this year in Bryan, Texas. They attended, were asked to make speeches, and the next thing you know they are 2 of the 8 members of the steering committee for the Rockhold Memorial Group which contains some of the greatest athletes to ever attend REL .
The plan is to erect a very nice granite monument with all of Rock's accomplishments next to the track they hope to have renamed in his honor (The Beverly S Rockhold Track) in the newly redesigned Pete Sultis (another great coach) Stadium, located in the newly reconstructed Baytown Memorial Athletic Complex. This is all to take place at the March 2012 Rockhold Relays within days of what would have been Coach Rock's 100th birthday.
There is a rolling out of a website in the next few days and it will be linked from our class website.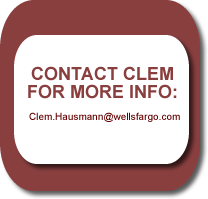 The website will have numerous links to downloadable newspaper pages from all the years Rock coached, old annual track pictures, vintage videos, and other assorted Baytown tidbits. It should be pointed out that these newspaper pages are seen in their entirety and have many other fascinating historic articles and ads. This is especially true for the Gander baseball, golf, tennis, and swimming teams.
With both Coach and his wife Lucile playing such a big part of people's lives, you may be involved at any level you choose .